Asked backstage of the spring 2023 fashion show, what he and Mrs. Prada were thinking when they put together this collection, Raf Simons cheerily countered: "What do you think we've been thinking?" With a charming appearance of regret, Mrs. Prada smilingly added that under current Prada protocols, post-show critical comment is "forbidden."
So, to get to the point, neither are we here commenting. Just stating. And you can check for yourself below and let your comments be known – or not!
At any rate, let's just say that after checking out the looks here, we definitely got into Prada shopping mood. And if you feel the same, here's where you can satisfy your Prada consumer needs: on the Prada website, as well as women's here and here; men's here and here.
Denim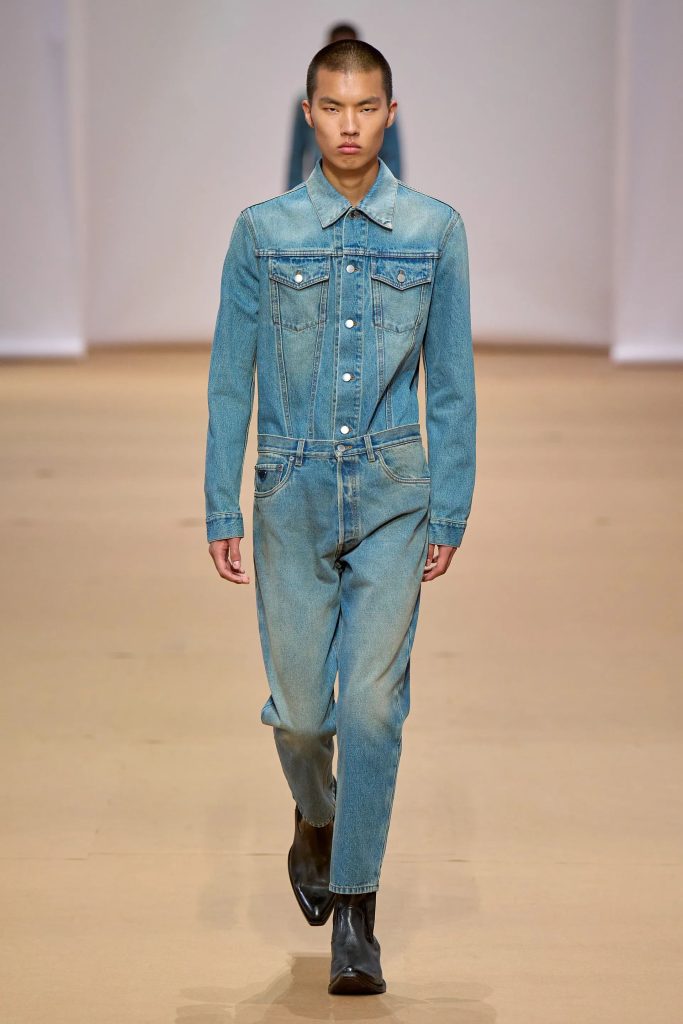 Leather