While we still have to face the cold winter season coming up, we can at least have our "sunny moments", checking out what's going to be in store for us next year's spring and summer.
We believe that knowing what styles and washes are going to be the must-do trend in seasons to come helps us when shopping for new denim right now. Do you prefer to buy a style that is hot this season but very likely will fade into obscureness in the next months? Or would you rather invest in a style that is a classic, albeit with that right-now touch. For example: straight leg jeans are always going to be trending. The right-now touch this, and also for the coming seasons, is to wear them super baggy and with extra long inseams.
Have a look at some of the up-coming denim trends and we hope you will find your next new denim inspiration right here!
We are going to keep posting about the latest previews here constantly, stay tuned:-) Coming up soon Polo Ralph Lauren and Marques' Almeida Spring 2024.
DIDU
Extra long maxi skirt,, mid-rise slim and wide-leg jeans in vintage-y darker blue and faded black washes
Shop for the DIDU current collection here and here.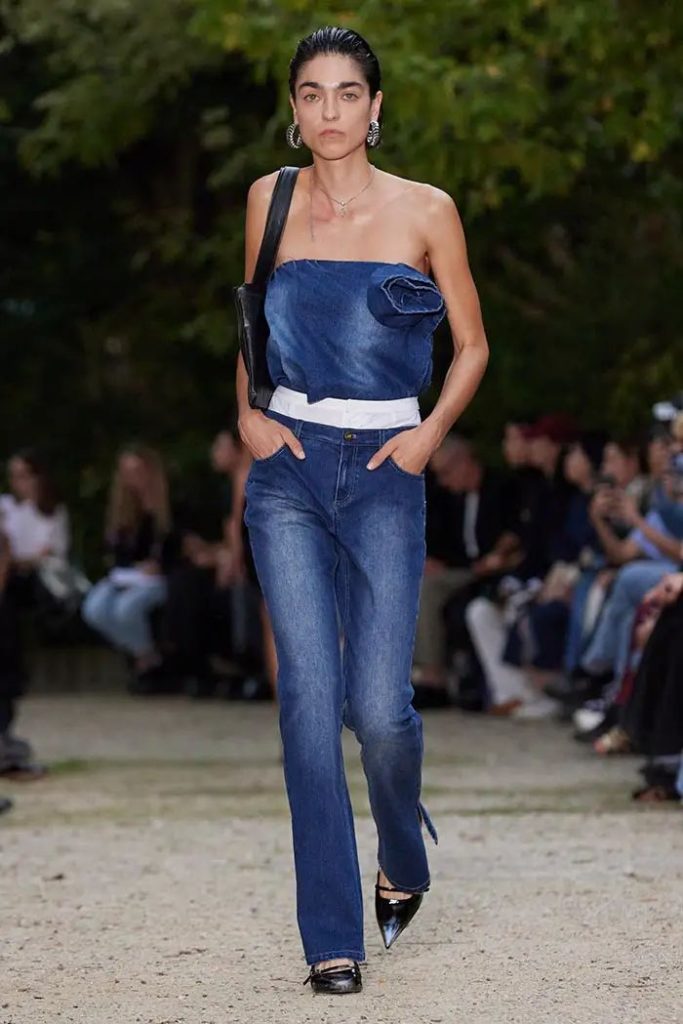 Faith Connexion
Blending the raw essence of street style with 70's vibes like extreme bootcut and bleached washes
Shop for the current collection here.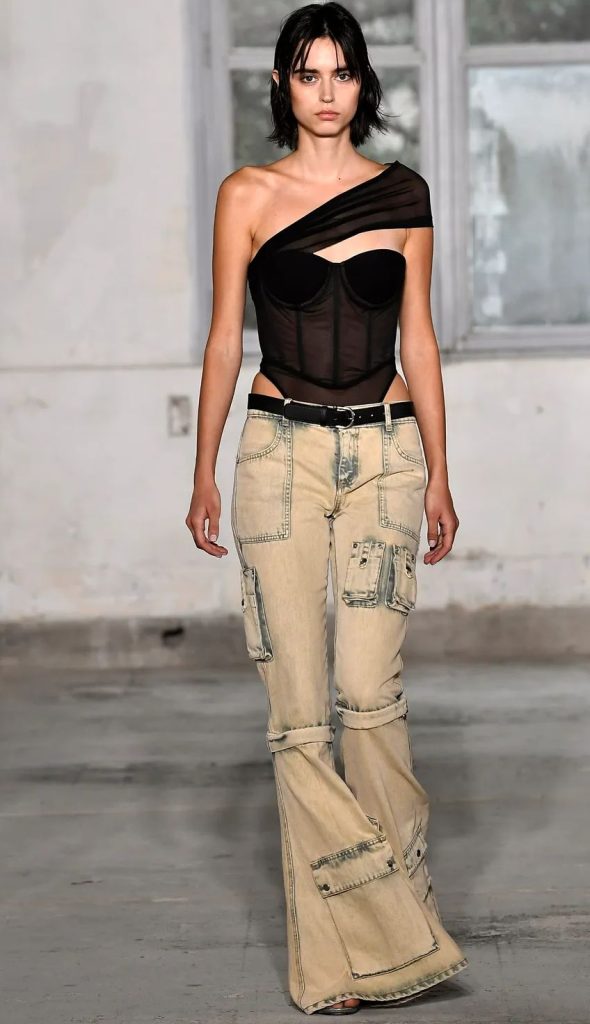 LOEWE
Overlong inseams, baggy, and extreme high waisted jeans
Shop for the current collection here (men), here (women), here Women), and here (men).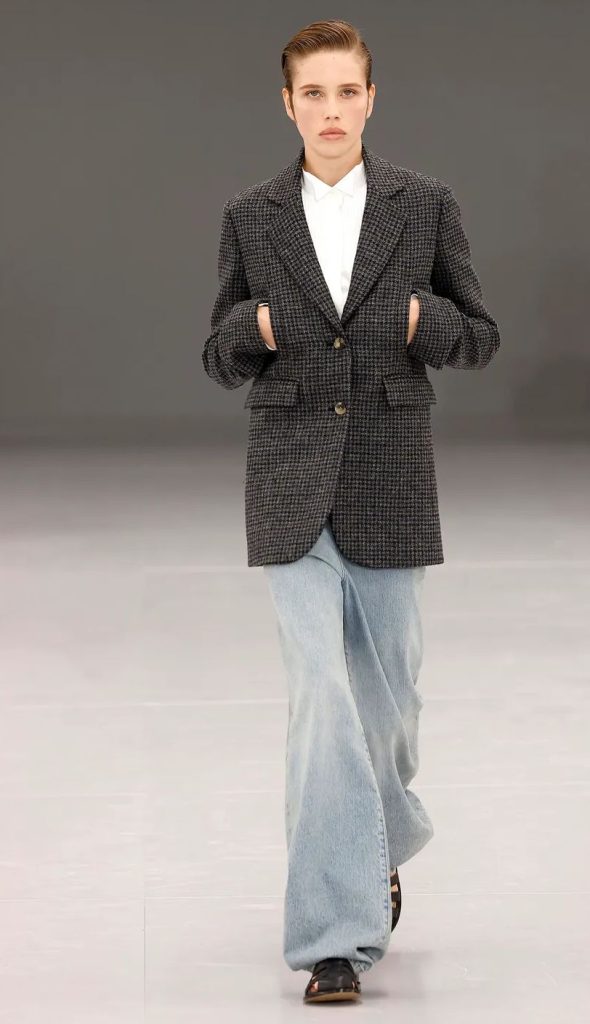 Isabel Marant
Embroidered denim – a trend that has been present in many collection for years but never really hit off. But we believe embroidered denim is always a good option if you want to go for a fancier kind of denim look.
Shop for the current Isabel Marant collection here (women), here (men), and here.