As we had mentioned in our previous post about bootcut jeans for petite ladies, cutting off the length of flare jeans is not really the best option.
If you want to keep the style of flare jeans you need to try to get them with a shorter inseam. Because if you do actually cut them off, the jeans are very likely to loose the look of flares and will look more like bootcuts.
This is why we went on a hunt for the best shorter inseam flare jeans available right now.
Below you can find our six favorites – and we hope you will find yours as well:-)
Let us know!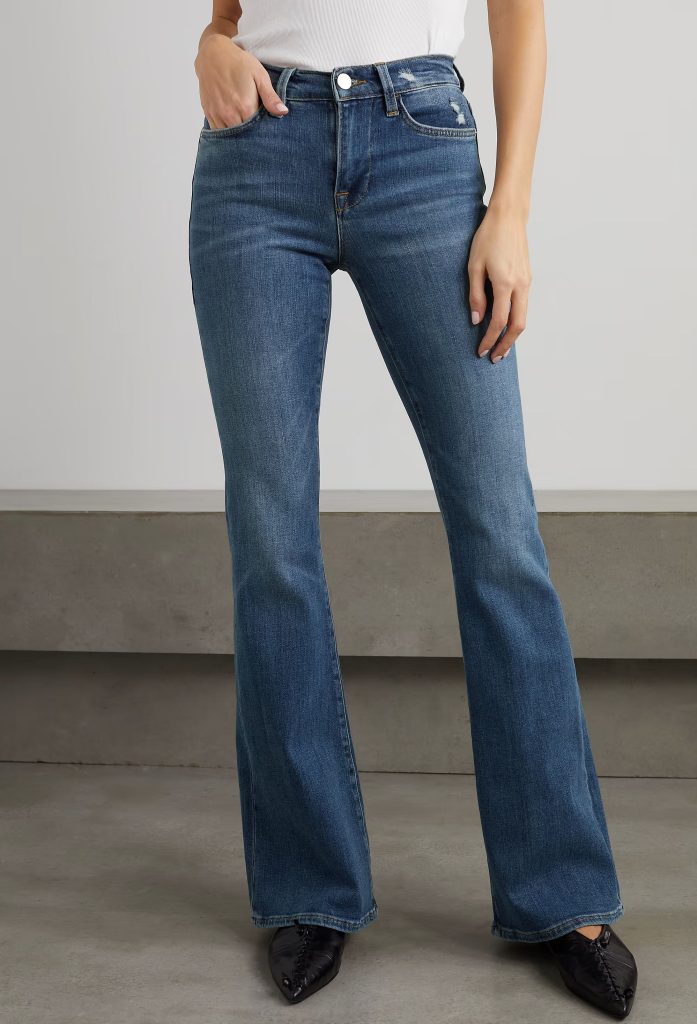 Frame Le High Flare High-Rise Jeans ($240)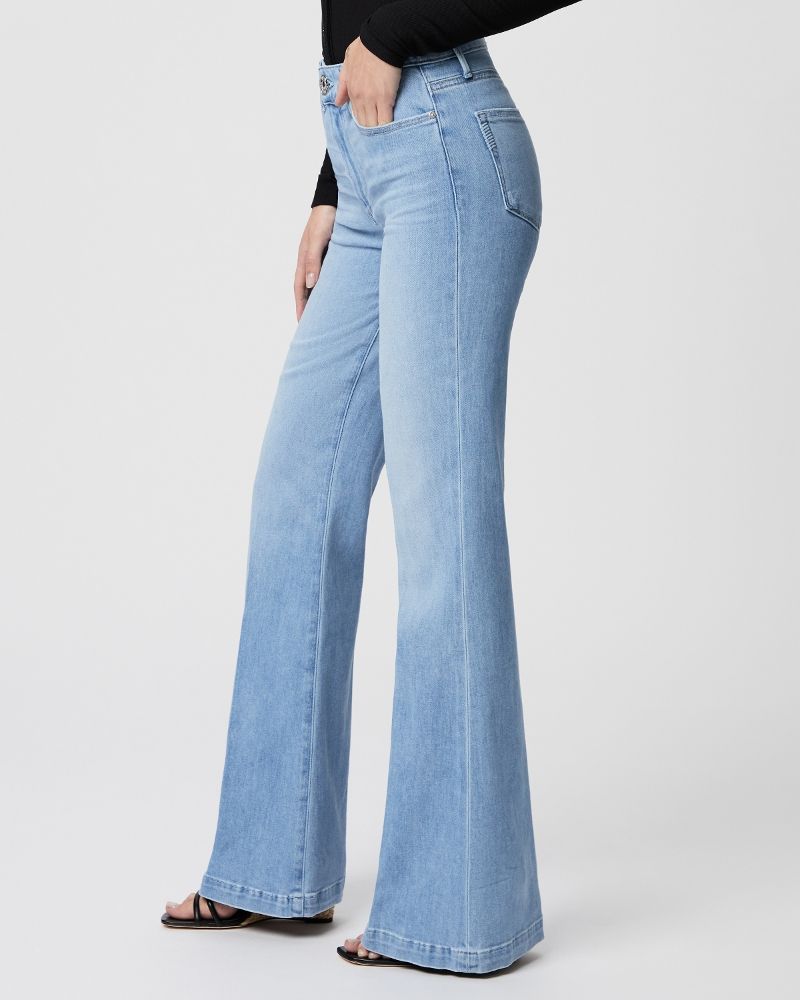 Paige Genevieve Flare Jeans ($249)
Hudson Holly High-Rise Flare Jeans ($215) – available in petite and regular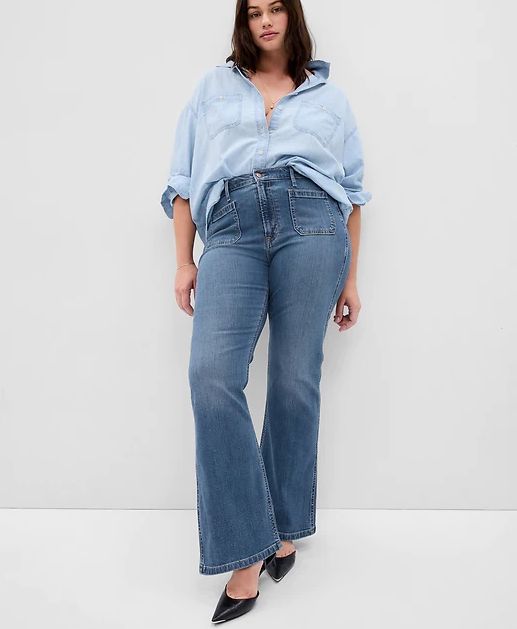 GAP High Rise '70s Flare Jeans ($79.95)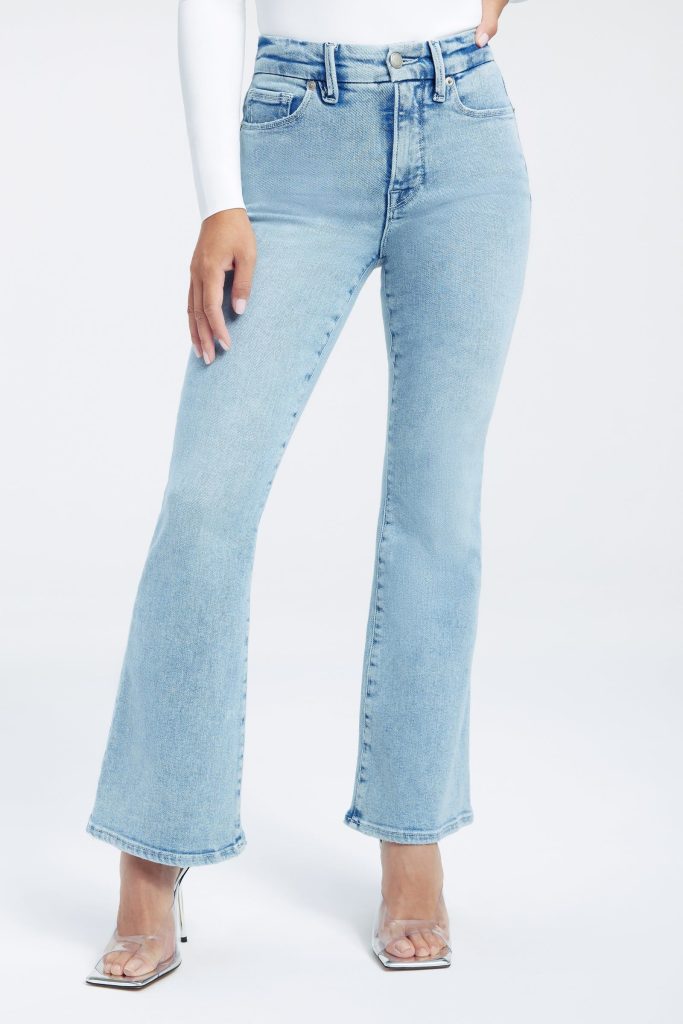 Good American Good Petite Flare Jeans ($150)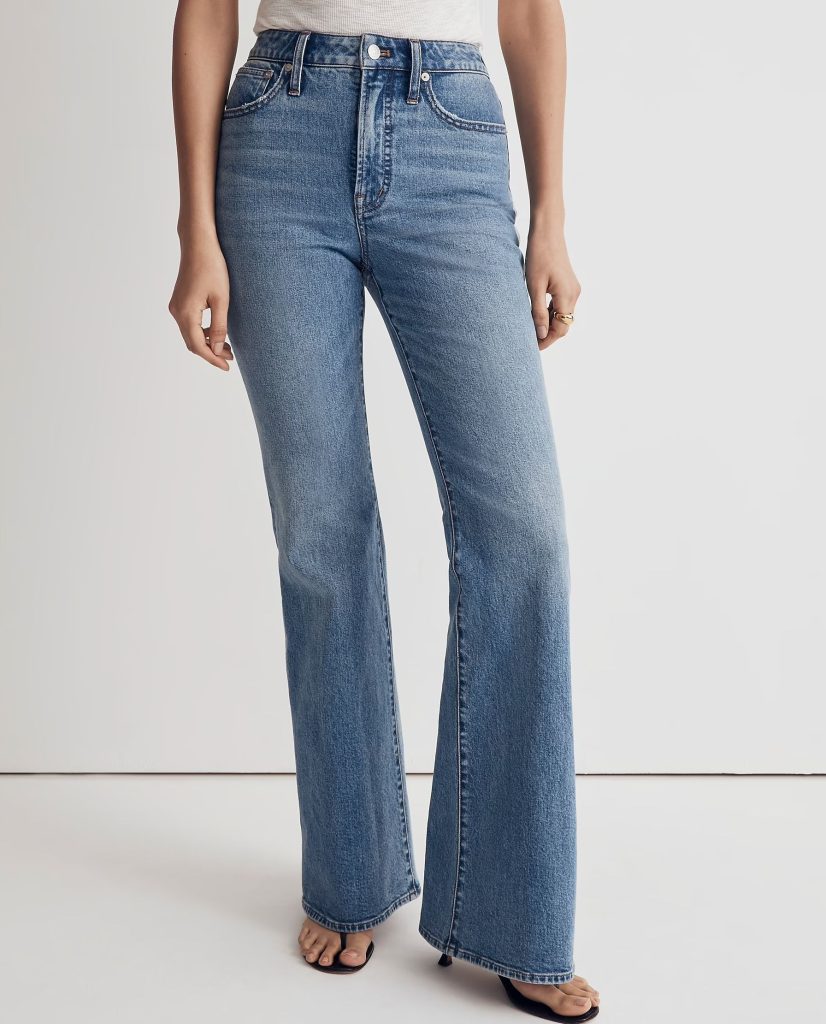 Madewell The Petite Perfect Vintage Flare ($128)