Created by Jean Touitou in 1987, A.P.C. is a French clothing brand, authentic and accessible by way of its style, prices and philosophy. While A.P.C. first gained renown for its classic jeans in raw denim, the brand now offers a complete collection of men's and women's clothing and accessories that embodies a simple, casual elegance. And yes, A.P.C. definitely continues with the classic dark wash denim styles.
Raw denim
The brand's trademark, raw and dark blue washes. The pieces shown here are made of Japanese selvedge denim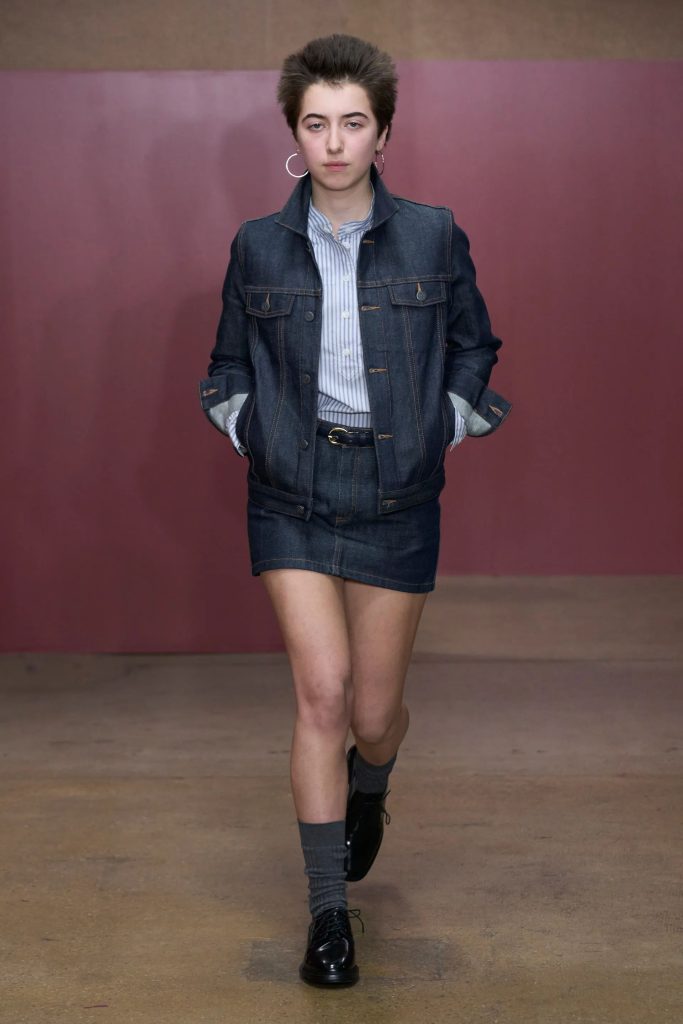 The brand's fall 2023 collection was photographed by Robin Galiegue, with Suzanne Koller as art director and stylist, and modeled by Touitou 's daughter, Lily, and her teenage classmates from Paris's École Diagonale.
Check out below the highlights of this collection:
Loose Jeans
This fall season A.P.C. also included the top trending uber-long, looser and baggier denim fit, as opposed to the classic straight and slim legs which are the brand's core styles.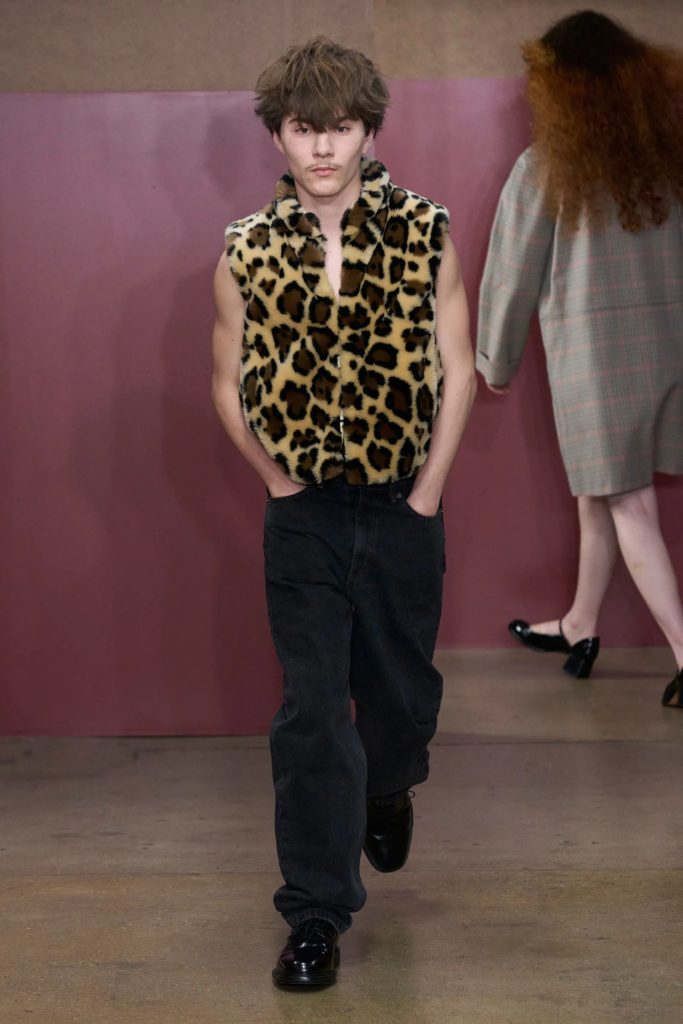 Denim shirt
Pair with classic pleated pants, like the borrowed-from-the-boys style shown here on the model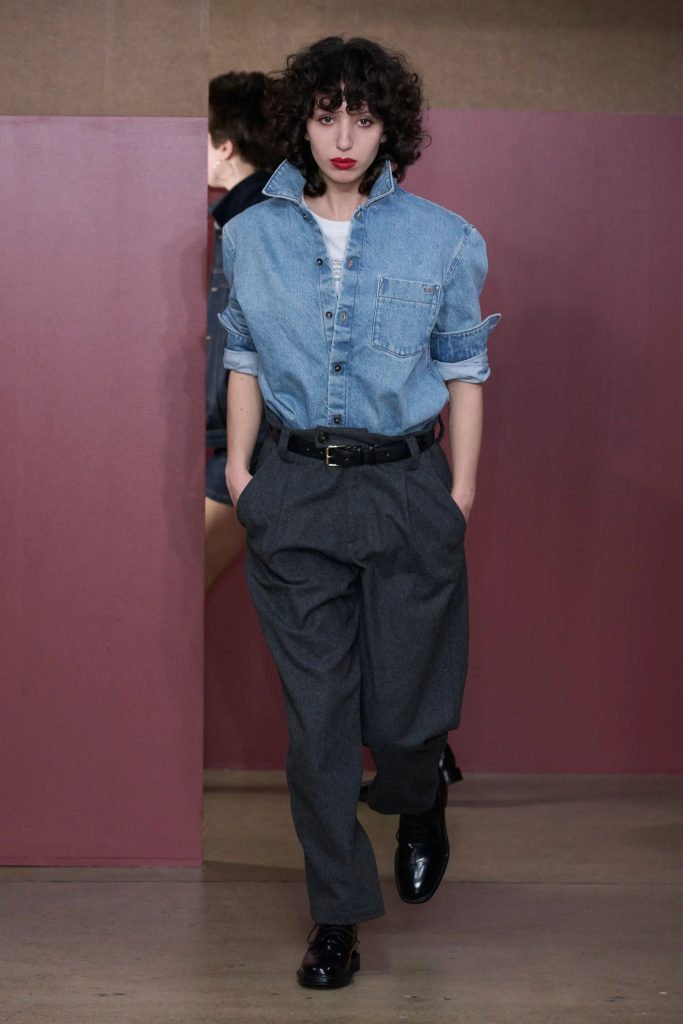 Double denim
Not necessarily in the exact same wash
High waist tapered cropped mom jeans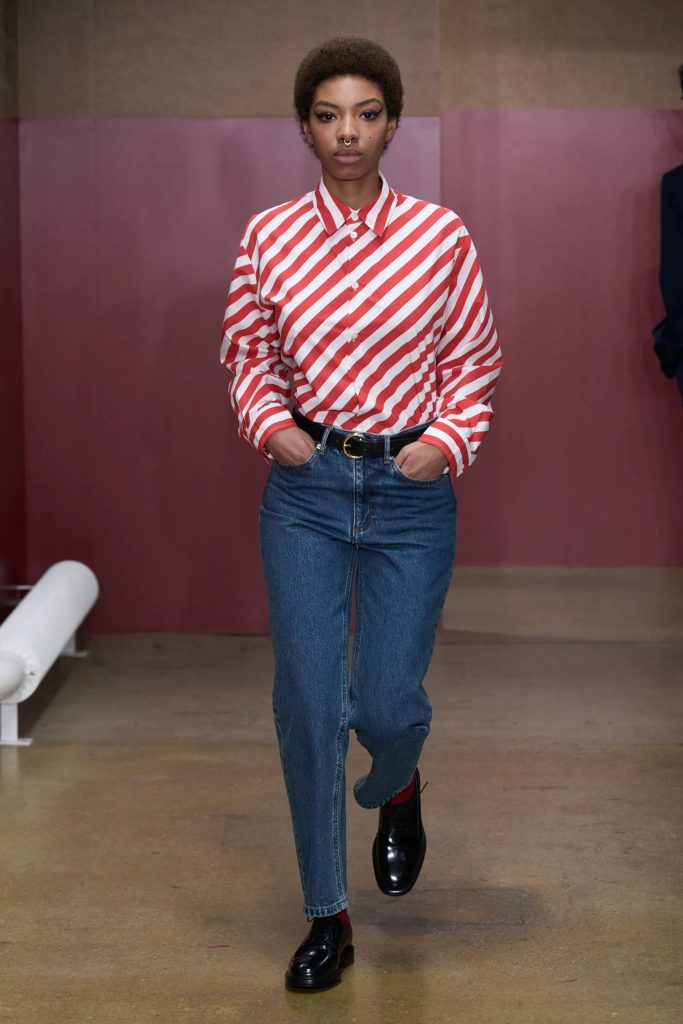 And, finally, are we ready for guys pairing their jeans with dainty floral dresses?
Layering dresses over jeans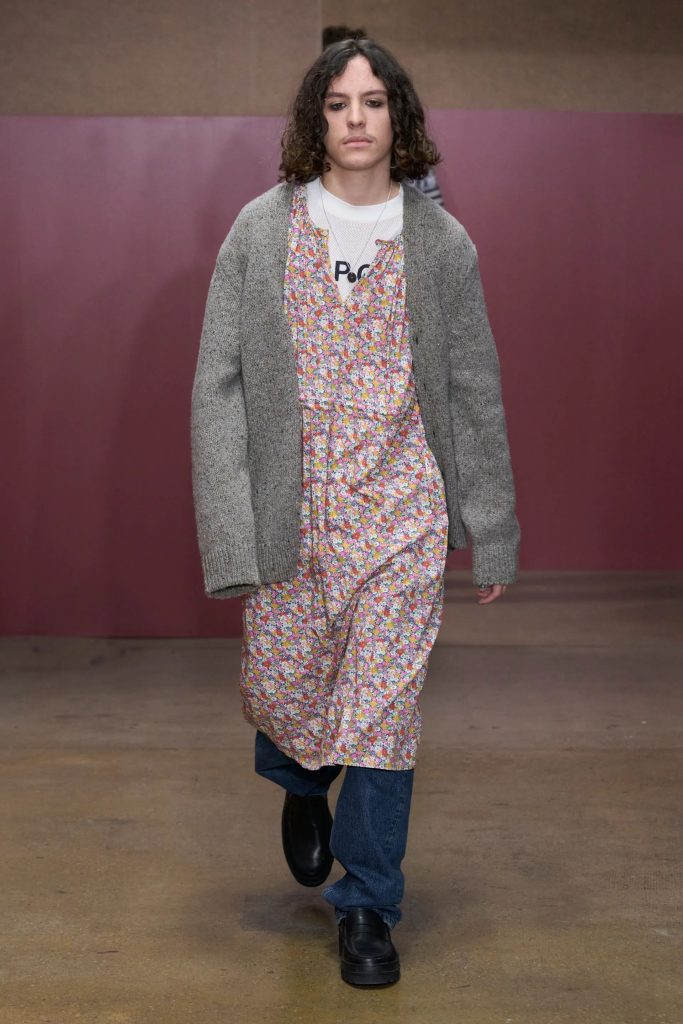 See more denim looks from the fall 2023 below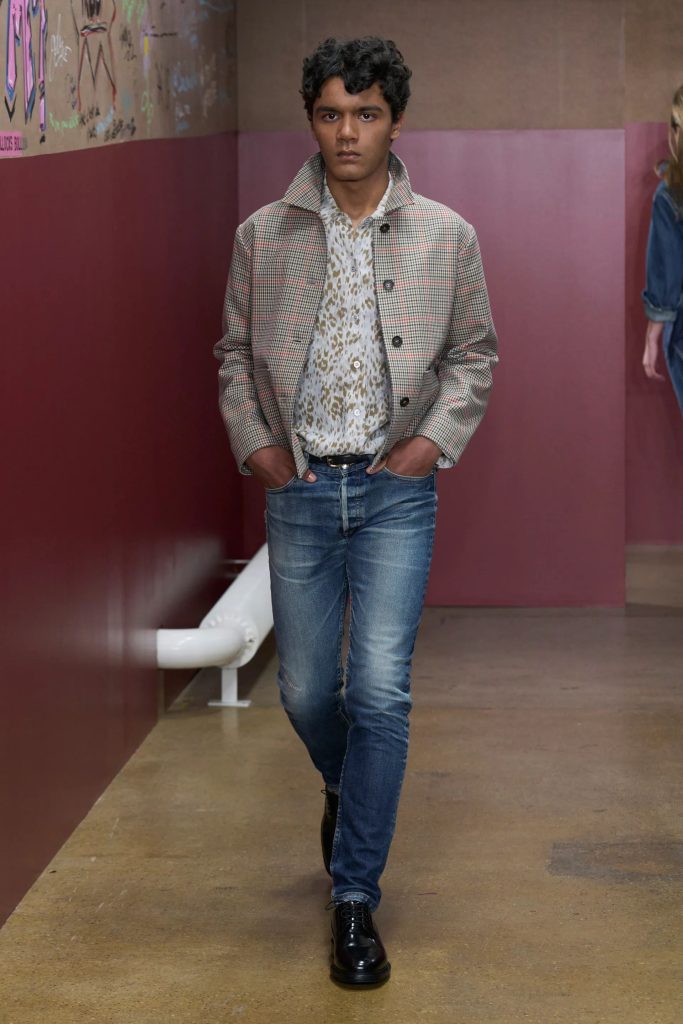 You can shop for A.P.C. clothing online on their website, at italist women/men, MATCHES women/men, and at farfetch women/men.