Marques' Almeida's Marta Marques and Paulo Almeida definitely were in a '70s kind of mood for spring 2024.
For one thing, they're bringing back colored jeans in tie-dyed and acid washes, inspired by Brazil:
"We were listening to Maria Bethânia and Gal Costa and Caetano Veloso and all those people—you know it was a scene in Brazil and there's a sense of liberation and experimentation," Marques explained on a recent Zoom call. "But specifically we were looking at how women in that scene were breaking boundaries; there was no fear, it was all big shapes, and big colors."
Then, because they associate Brazil with nature, they ended up mixing that explosive performative energy with the ocean and the beach, which led to… sea creatures. Specifically the creatures of the deep ocean, who glow with the brightest colors against the pitch-black darkness of their surroundings.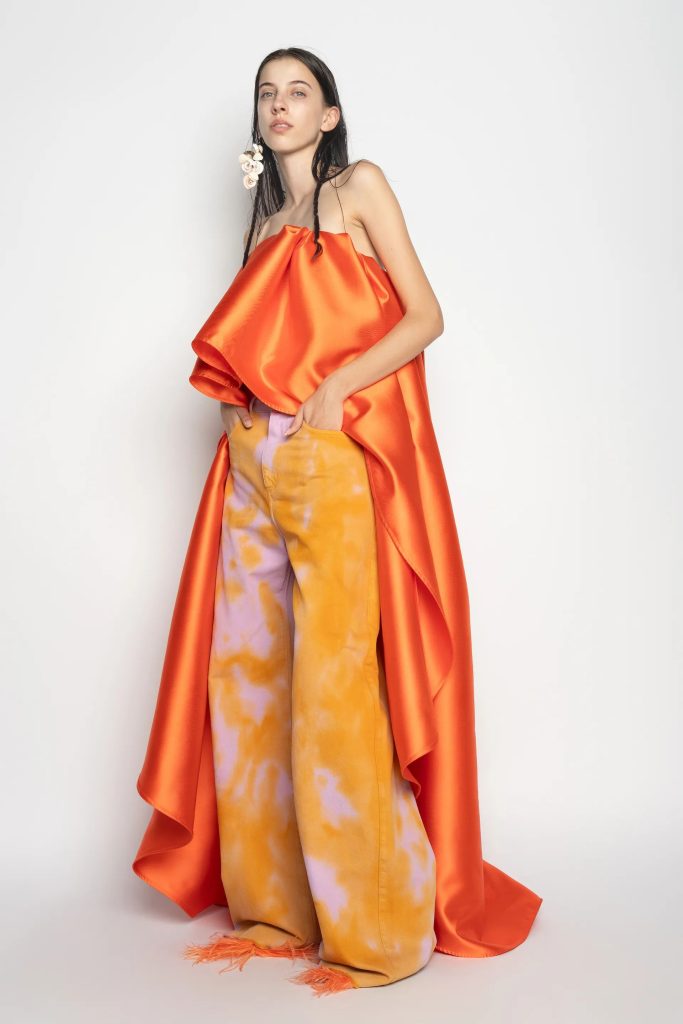 Asymmetrical bustier tops in light blue or butter yellow denim were dyed with burgundy splotches that brought to mind ink left behind by octopuses escaping from predators (but glamorously). Elsewhere there were light-as-air open-weave mohair knits and denim separates with delicate chiffon insets that once again evoked a feeling of movement.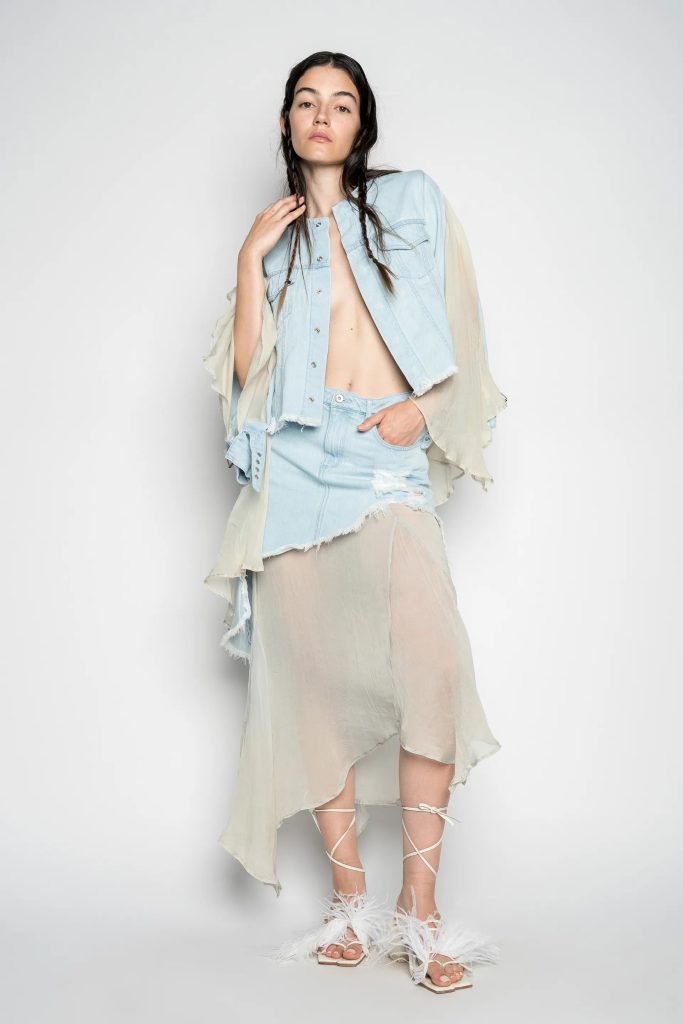 Also, let's definitely pay attention to their very creatively distressed denim dresses which will be a perfect eye-catcher wherever you go.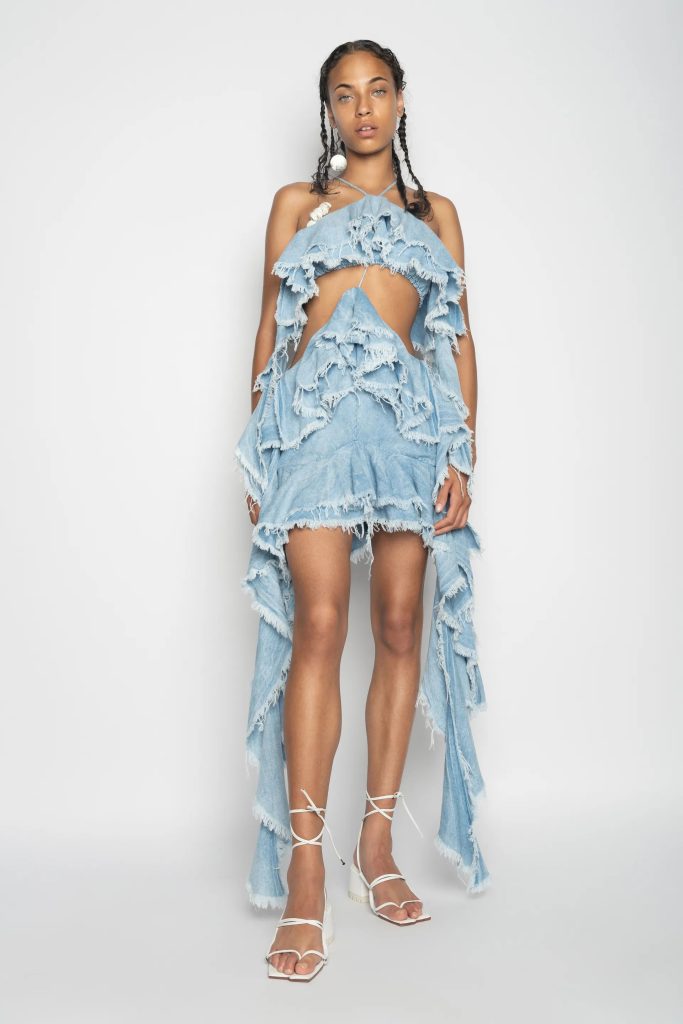 And, of course, the always trending denim mini skirt, this time in a hi-low hem style: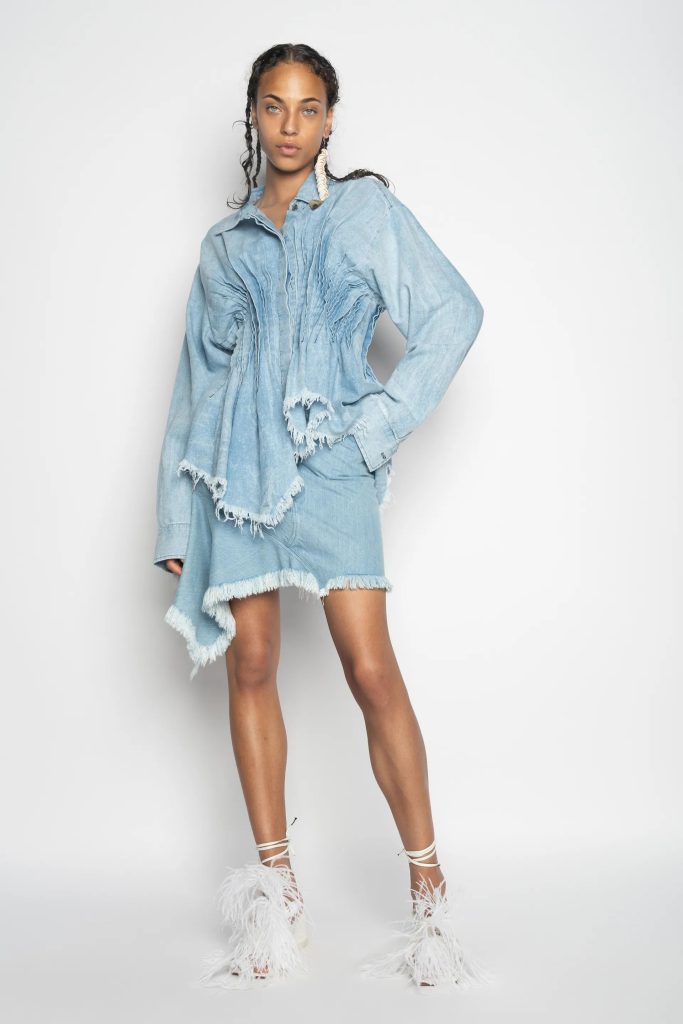 These styles will only be available in a few months, but you can shop for the current Marques' Almeida collection here, here, and here.