Did anyone say uber- and over- extreme bust reaching high rises? Well, we did. In our women's preview of the women's LOEWE Spring 2024 we gave you guys fair warning! It's going to be all, and by that we literally mean, all, about extreme hi-rise. Are you ready for it?
By pulling the waistband of his pants up so very high, LOEWE's creative director, Jonathan Anderson said, he wanted to create a way of seeing this collection that was akin to viewing it from ground level with a fish-eye lens.
Oh, well…
Check out the complete runway show on the video below our feature and judge yourself.
Meantime, until this spring collection will be available sometime in the beginning of next year, you can shop for the current fall/winter 2023 items here and here.
Metal mesh denim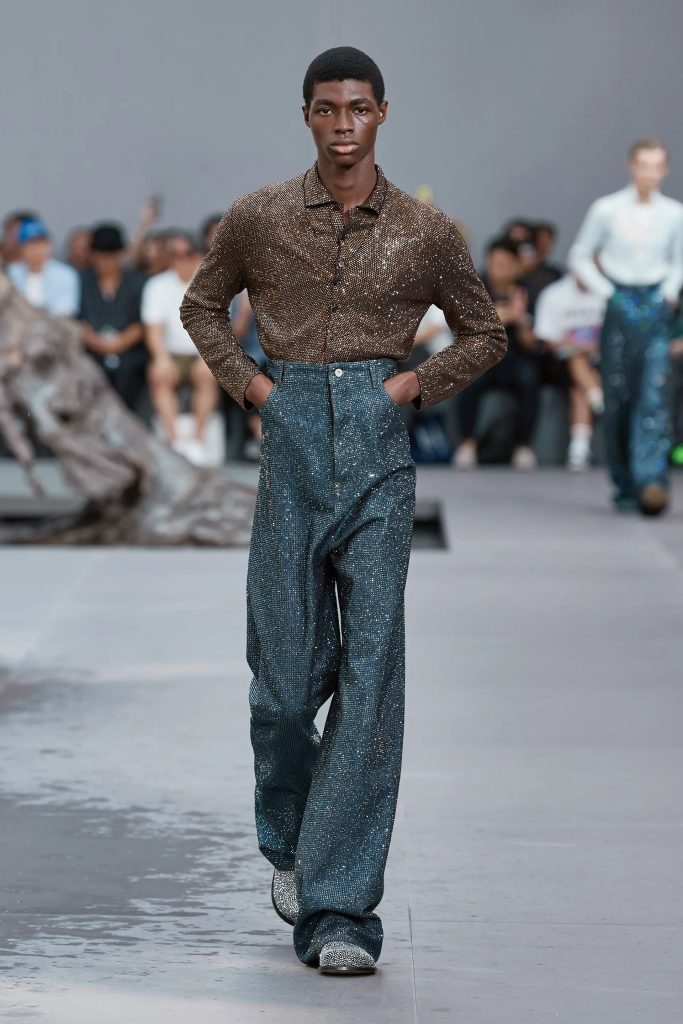 RAW denim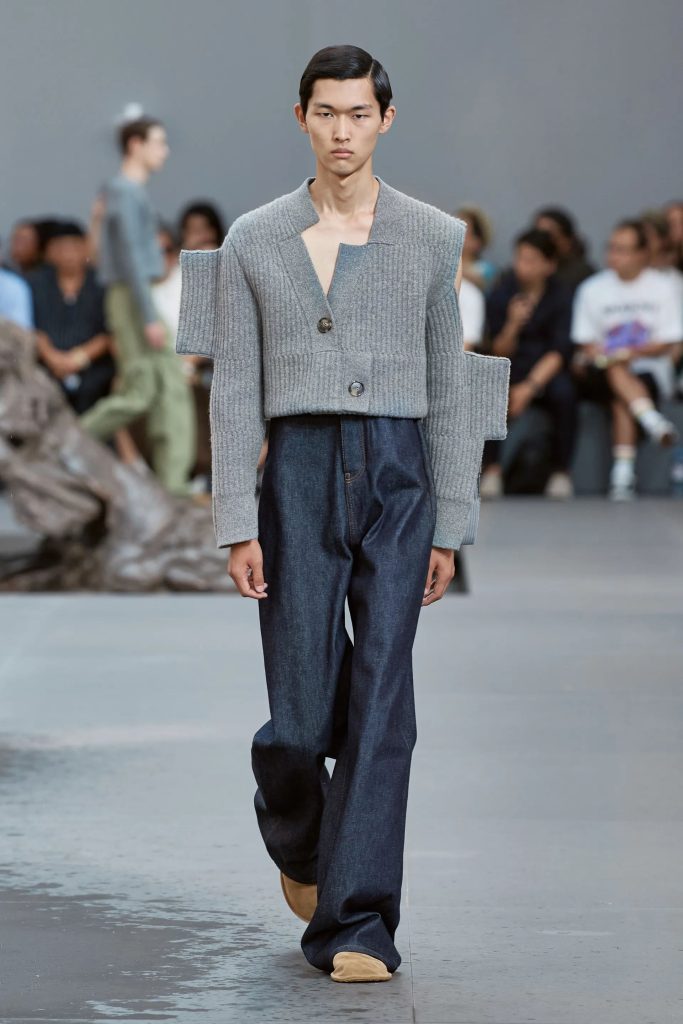 Under the bust extreme high-rise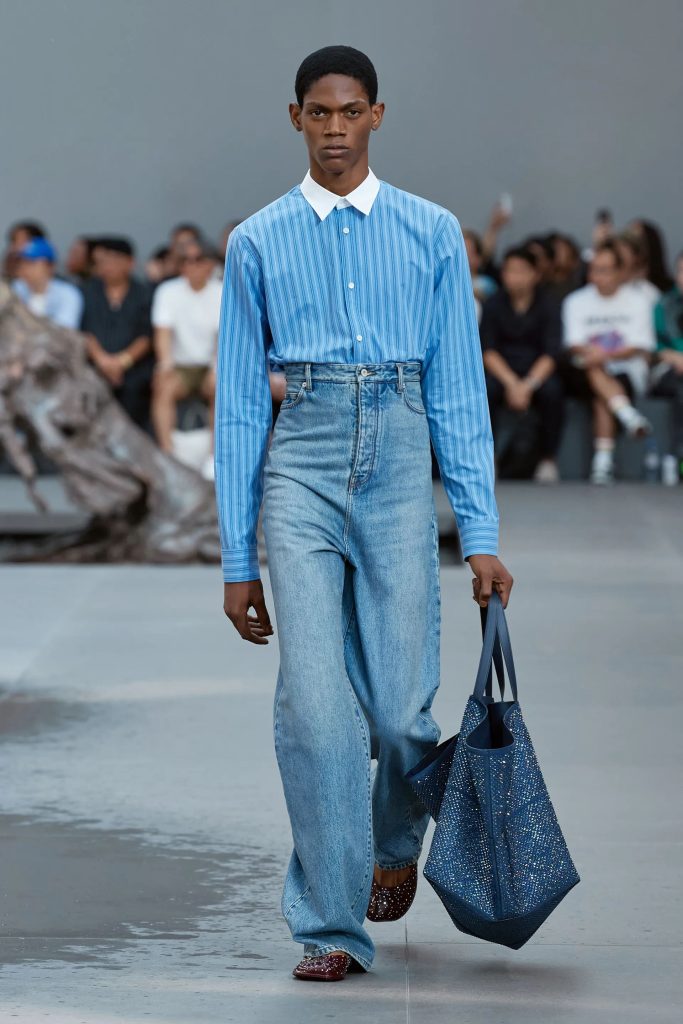 Double leather and leather overalls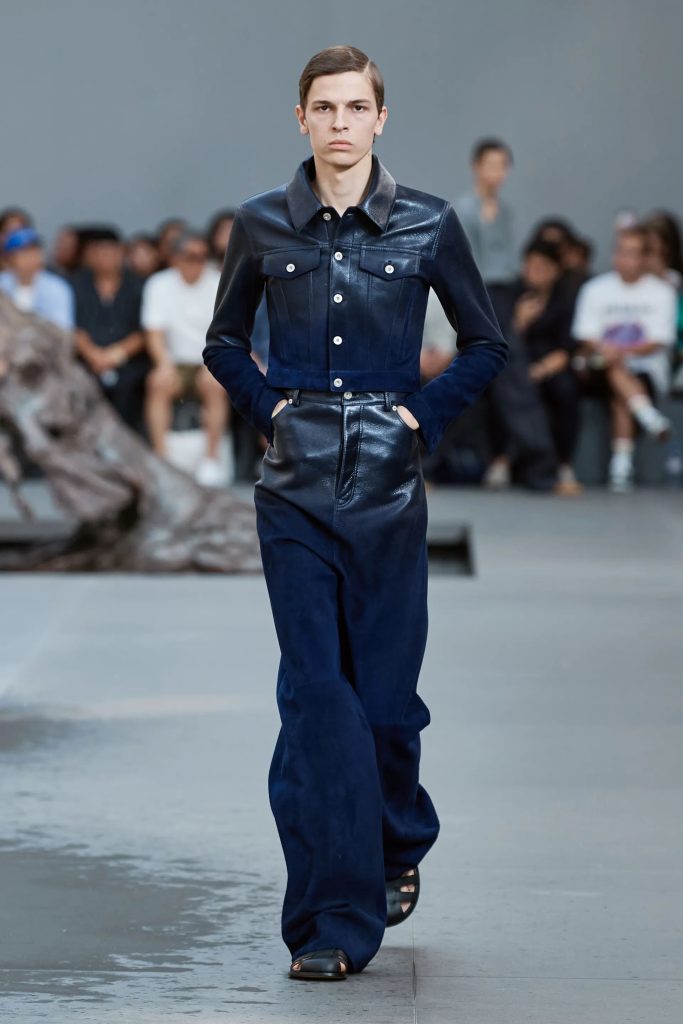 More denim looks